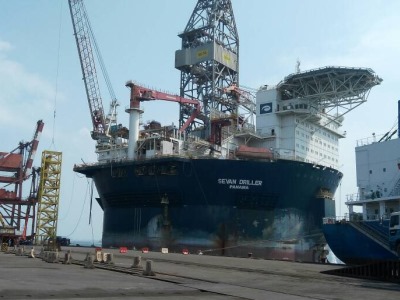 Techwise worked together with our partner Advantage Marine Services (M) Sdn. Bhd. (AMS) in Malaysia from March to July 2017 to provide engineering services for lay-up of the Seadrill drilling rig Sevan Driller at the Kemaman Supply Base (KSB) in Malaysia.
Techwise's Scope of Work included technical consultancy on the rig lay-up arrangement, design of fender supports, design of gangway and gangway tower for the rig moored alongside the wharf.
We have overcome various challenges during the design and installation of the fendering and gangway systems:
Selecting rubber bumpers based on the impact loads from the rig;

Preventing overturning of the gangway tower;


Accommodating the horizontal movements of the rig;

Determining the vertical movements of the rig due to tide changes;

Securing the fender supports on the quayside wall;

Ajusting the mooring ropes due to tide changes.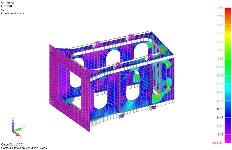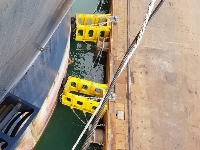 Fender Supports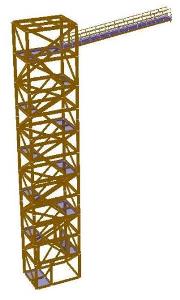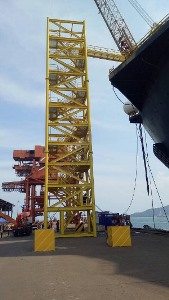 Gangway and Gangway Tower
This is Techwise's third project working together with AMS and EPMS at KSB in 2017. We look forward to further strengthening our partnerships with AMS and EPMS in a lot more future projects. For more details of our design and engineering services, please contact us at techwise@techwise-offshore.com.
15/07/2017