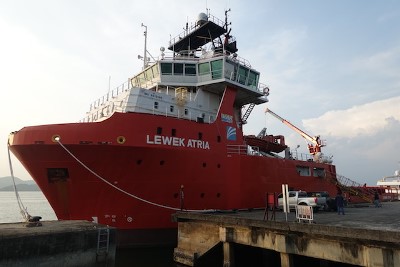 Techwise Offshore Consultancy has successfully completed DP FMEA verification trials of the DP2 vessel "Lewek Atria" on behalf of our client EMAS Offshore Services in Singapore.
"Lewek Atria" is a Fire-Fighting Platform Supply Vessel built for global operations to service drilling units, ROV duties and support production platforms with safety standby, seismic services and emergency evacuation capabilities.
Techwise's DP team provide DP FMEA, verification trial and annual trial services as part of our Marine Assurance business. For more details of our DP services please contact us at techwise@techwise-offshore.com.
20/03/2018