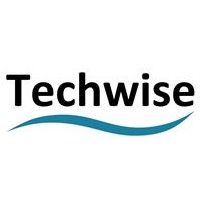 After more than one year of preparations, we have successfully launched our Techwise Vessel Inspection Experts (TVIE) - a cloud-based vessel inspection tool.
TVIE integrated our conventional vessel survey report templates into a mobile App for conducting various types of vessel surveys including on/off-hire surveys, condition surveys, suitability surveys, etc. TVIE has incorporated inputs and feedbacks from our marine surveyors and clients of vessel operators and charterers.
TVIE enables our surveyors to complete most parts of the report on site during the inspection using a mobile phone or a tablet. Surveyors can use the App to take photos, make notes and create actions. Photos are automatically integrated into the report. Surveyors can also prepare or edit the report using a web page-based editor before, during and after the inspection. All data are synchronized between the App and the web page-based editor as long as they are connected to internet. WORD and PDF reports can be generated using the App or the web page-based editor anytime anywhere.
TVIE is a perfect implementation of our company values: Value-adding, Innovative and Efficient (VIE). For more details of TVIE and our vessel survey services, please contact TVIE@techwise-offshore.com.